JSME AWARDS
JSME awards inaugural "Distinguished Life Member" Award to Bob Munroe and Marvin Elliott.
January 16, 2007 - In recognition of their long time contributions to the people of Mississippi, we awarded our highest recognition to two of our outstanding members.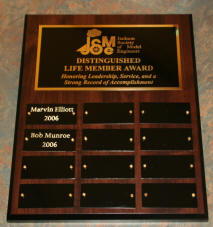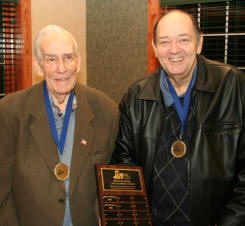 ---
JSME awarded "Friend of Children Award".
May 2001 - JSME was honored to be the recipient of the 2001 "Friend of Children" award by the Mississippi Children's Home Society. From 1996 through 2004, MCHS and JSME partnered to bring happiness to thousands of children. Presented at the MCHS Annual Meeting, this award was accepted on behalf of over 30 volunteer club members who work throughout the year to make Metro Station possible. We appreciate our visitors who have enabled us to raised over $80,000.