KCS Holiday Train
The following pictures were taken November, 2001, of the new Kansas City Southern Holiday Train, which appeared in Jackson.
Click Here to return to the JSME Home Page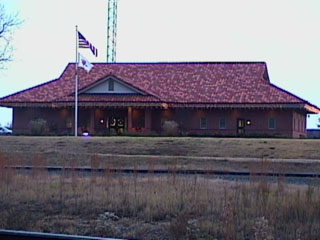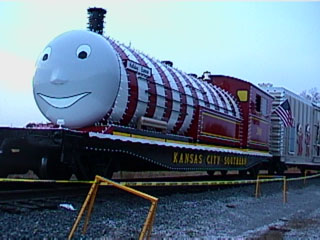 (K) KCS High Oak Yard office (R) Holiday Engine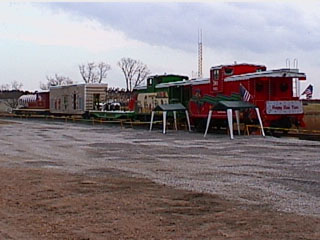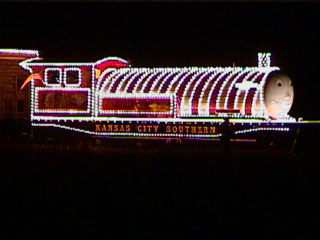 (L) Distance view of the train showing the engine, boxcar, flat car with reindeer and Santa's sleigh, and two cabooses
(R) The Holiday Engine lit up at night.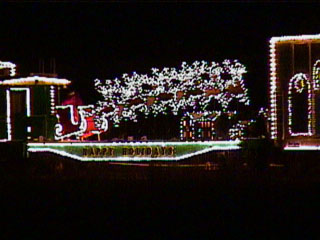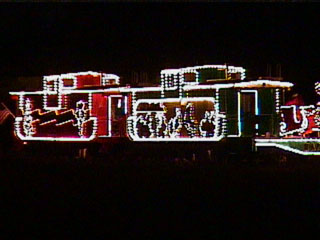 (L) Flat Car at night feature Santa's reindeer and sleigh.
(R) The two cabooses at the end of the Holiday Train
Click Here to return to the JSME Home Page
Photos by Jackie Meck